About Us
Who We Are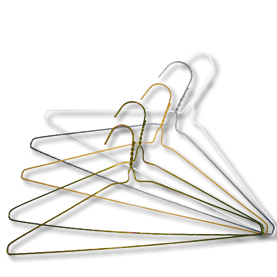 Luojia Wire Hanger specializes on production and export of metal wire hangers, based in North China, with its major products covering single wire hanger for shirts and garments and wire wall hangers with multi-hooks. We also supply wire hanger making machines for setting up wire hanger plants outside of China.

Hot dipped galvanized wire hangers, plastic or PE coated wire hangers, wire hangers with chrome plating are exported to Europe, America and other countries. Tell us your wire hanger shape or send the drawing, we will make it for you!
Contact us with your inquiry now.
Our Products
Welcome to our factory, our products include:
Chrome Plated Wire Hangers
Heavy Duty Wire Hanger with Notched Shoulders
Wire Hanger for Shirts
Plastic Coated Wire Hangers
Wire Wall Hangers
Wire Hanger Machine
Full Automatic Twist Wire Hanger Machine
Cloth Wire Hanger Machine
Coated Wire Hangers Machine
Galvanized Wire Hanger Making Machine